About Fellows of the American Society for Clinical Oncology (FASCO)
Formerly called the ASCO Statesman Award, the FASCO distinction recognizes ASCO members for their extraordinary volunteer service, dedication, and commitment to ASCO. Their efforts benefit ASCO, the specialty of oncology, and, most importantly, the patients for whom they serve.
ASCO Members are eligible to become a Fellow if they have accumulated 20 or more points for volunteer service to ASCO. Eligibility is limited to Active members of Society. Points are calculated using a point system.
View a list of recently awarded FASCO.
Benefits of Becoming a FASCO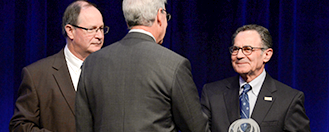 Recognition
Certificate of Fellowship
Use of the letters F.A.S.C.O. after your name
Special Annual Meeting Ribbon
Name recognition in appropriate ASCO Publications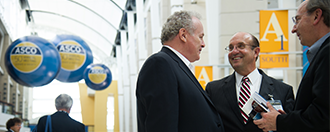 Access
Reduced registration rate on any ASCO Meeting each year
Yearly Invitation to the President's Reception at the Annual Meeting
Receive advanced access to Members Only Housing at Annual Meeting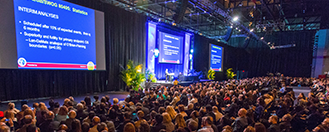 Impact
One of its kind recognition among medical societies
Once conferred, the fellow status is a lifetime recognition of member service
A growing cadre of highly dedicated ASCO volunteers
How to Become a FASCO
ASCO Members apply to join volunteer committees to earn FASCO points.
How to Earn FASCO Points
ASCO Volunteers have opportunities to earn points through a variety of opportunities across the Society. Points are earned per year of service.
4 Points
President, Board of Directors
Board Member
Editor in Chief, JCO, JOP, Cancer.net
Committee Chair
½ Points
Associate Editor, Other Editorial Boards
1 Point
• Chair of Guideline Panel, Taskforce, Working Group, Advisory Group
• Deputy Editor of JCO    
• Associate Editor, JCO, JOP, Cancer.Net
• Editor in Chief, Other Editorial Boards
• Committee Member
⅓ Points
• Associate Editor, Other Editorial Boards
• Specialty Consultant/Editor
• Member of Guideline Panel, Task Force, Working Group, Advisory Group
• Member of Steering or Conference Planning Committee of an ASCO Small Meeting
Volunteer for a committee and make a difference